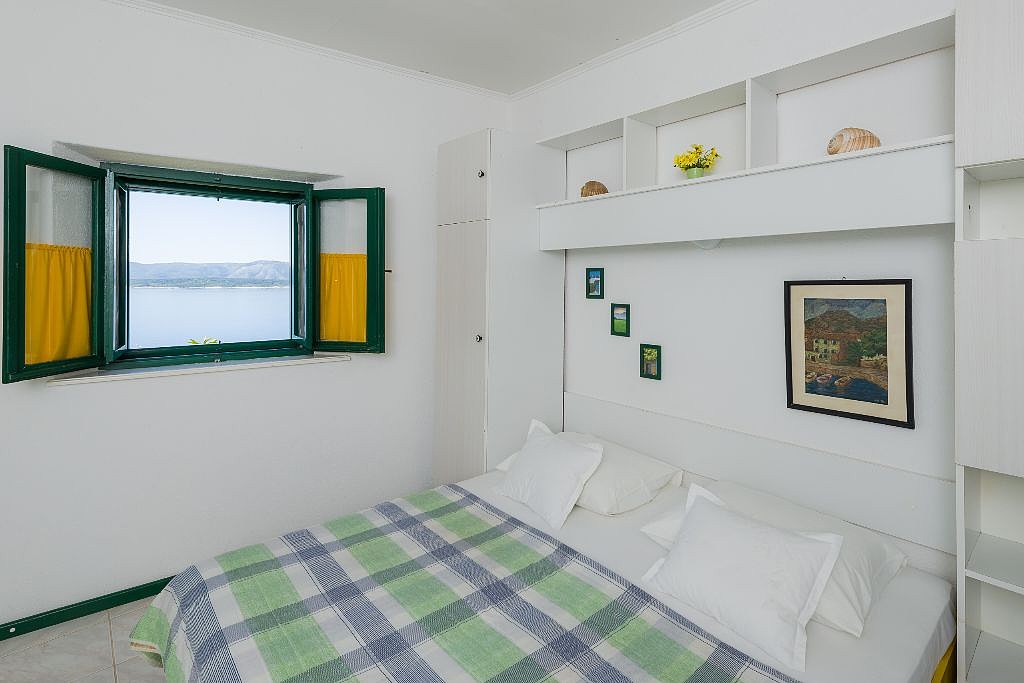 Nada Murvica – Apartment for 4 persons (A4)
Features & Equipment
This apartment has two terraces with sea views, one with a summer kitchen and the other with a barbecue. Indoors are two rooms with their private bathrooms (one with a double bed, the other with two separate beds). There is also an indoor kitchen in the double bedroom if needed.
Notes
Air conditioning
Satellite television
Wi-Fi internet access
An outdoor barbeque
Pets' stay is available upon request
Parking is guaranteed.
All our guests receive 10% discount on rental boats and speedboats.